Develop a Life-Long Love of Sports with our Rugger Rascals program
Hey! Ruck and friends here. We're ready to help your child build confidence, make friends, and have fun! Check out our exciting classes below.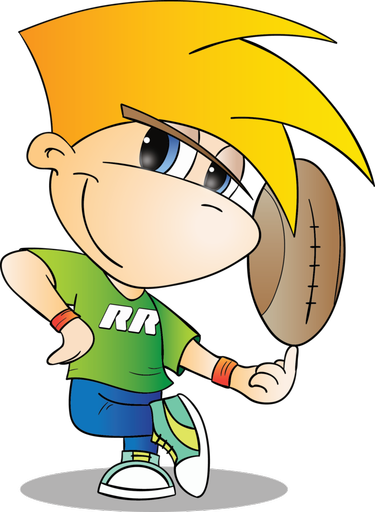 Give your child amazing sport experiences
Your kid deserves to have great sporting experiences right from the start. Instilling confidence and a positive view of sports in their early years is essential to establishing a can-do attitude and combatting setbacks they may face when playing sport at a later age.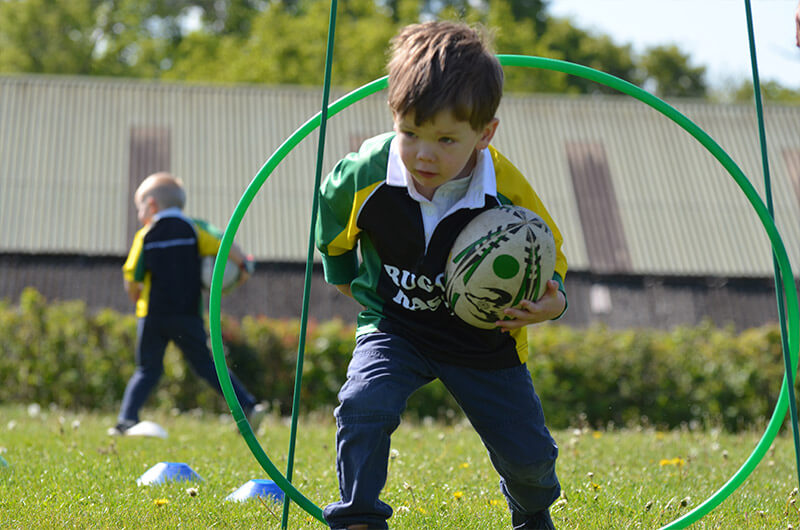 Develop key rugby skills
Help your kid avoid the hard learning curve many children experience when they join a tag rugby club. Our classes teach students core skills like how to hold, throw, and kick the ball; spatial awareness; agility; and coordination. As children grow, later classes focus on further developing these skills, along with concepts like teamwork.
Build lasting memories
Rugger Rascals isn't just about the kids. We care about parents too. We want to help you further develop the bond you have with your child through a mutual love of sport and exercise. That's why our classes involve lots of parent participation.
Classes for Multiple Age Groups
We created our classes to reflect children's different stages of learning and development— specifically three age ranges between 18 months and six years of age. Whatever age range your child fits into, they'll learn and build their confidence in a fun, relaxed environment.
18 months to 2.5 years
At this early learning stage, we help develop children's core skills, such as spatial awareness, agility, coordination, and equipment handling. Sessions incorporate fun, themed games to encourage teamwork and develop social skills, including listening to and following instructions. Parents and kids alike have a great time!
2.5 years to 3.5 years
By this stage, children are confident in handling and using a multitude of sporting equipment. Sessions build on previously developed motor functions and hone game-specific skills.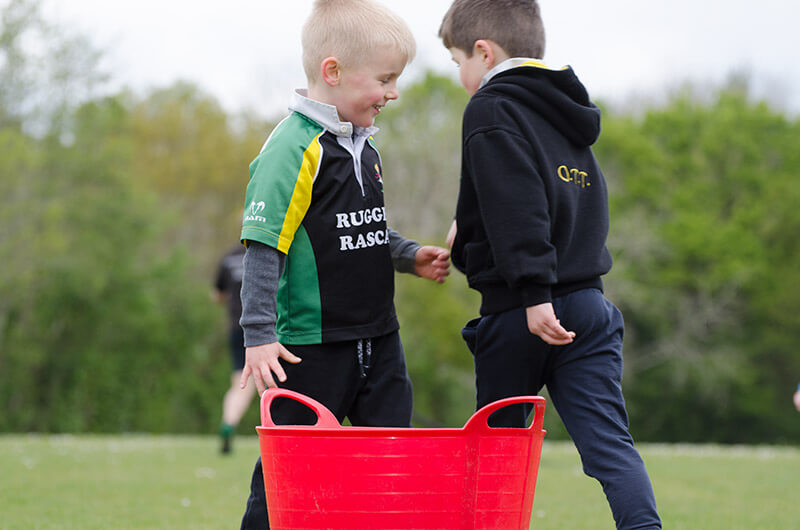 3.5 years to 6 years
Throughout this stage, we encourage children to work more independently from parents. Children apply previously learned skills competitively through game-specific simulations. Sessions maintain a strong focus on teamwork.
Check out what other parents say about us on facebook
My three year old looks forward to going to Rugger Rascals every Sunday, he loves it and has definitely missed going over lockdown. Coach James is incredibly patient and enthusiastic and the kids clearly enjoy themselves. We will be back as soon as we are able to, thanks guys x

Natalie Handley


27th January 2021

My son absolutely loved Rugger Rascals, his confidence grew so much during his time there & he would have plenty of off days but Pieter was always there to get him back in the game & to actually listen! I would highly recommend this club as a nourishing, fun environment for younger children!

Jess Styles


7th September 2020

What great coaching sessions for the youngsters, doing these drills with this structure,from this age will definitely assist any of them who want to Pursue this sport into the future! These are really well organised sessions. Also just the life skill of actually listening to what you have to do and then waiting to be told to get on with it, is really helpful for little ones trying to find their way! But most of all it is great fun. Loads of parent involvement which the kids also love! We can't recommend this highly enough! Well done Rascals and thank you

Drew Benton


13th July 2020