Play, Learn, and Bond with Sporty Rascals
Hi there! Ruck and friends here. We're thrilled you dropped by Sporty Rascals, where we provide you and your child the opportunity to create positive sporting experiences!
We also give aspiring coaches the tools they need to deliver our beloved classes to children in their local areas.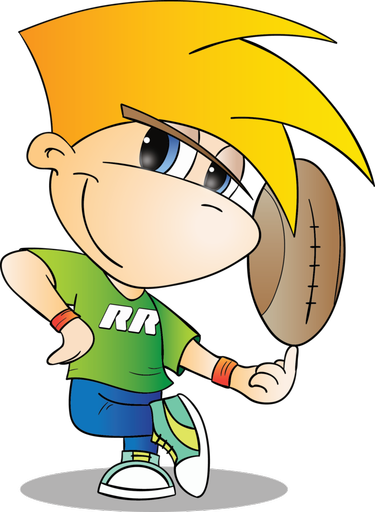 Sport is one of the key building blocks to lasting health and vitality, but many children don't receive the right skills or enough exposure to it before stepping onto the field for the first time. We've been working to change that in several meaningful ways, including the development of a variety of sports programs for children, parents and coaches.
My son has loved rugger rascals ever since he started at 18 months and he is now nearly 6. They have helped him with his confidence and his social development and his spatial awareness, thank you rugger rascals you are all amazing.

Erica T

Couldn't recommend highly enough. Engaged my son Rafe from not being interested (3yrs) to a full on talented player, nearly 5. Great fun, brilliant coaching, fun and patient. Thank you RR!

Peter Jones
My son used to go to Cobham Rugger Rascals with coach Pieter. Now he's too old for Rugger Rascals, but he won Coaches Player of the Year at the rugby club we now attend in his first year.

I take my nephew to Cobham Rugger Rascals now- such a great rugby start for them and Fun for all the family- and Pieter is a great coach!!!

S. Naylor

Fantastic classes led by James and his helpers, ideal for children from 18mnth – 5 years to develop skills, behaviour, teamwork and relationships. Our eldest son has been attending since 18 months old. He is now moving on 5 years plus Rugby. I can confidently recommend Rugger Rascals to anyone in the Church Crookham, Fleet areas.

D. Gates