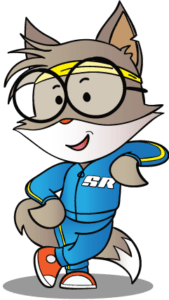 Rugger Rascal's Coaching Program
How do you start your own rugby coaching business—without being trapped by limiting non-competes and large franchise fees? By following our coaching program of course!
Coaching Program Benefits
Here are a few things you can expect from our program, which teaches you our formula for a winning rugby business that helps produce confident, sport-loving kids and happy parents.
Learn from industry experts
Sporty Rascals is an established brand in preschool sports that was founded by Laura Way, who has first-class honours in sport science, is qualified in health-related exercise for children, has worked with education authorities, and is continuing research in early-years physical activity.
Who Can Use Our Coaching Program?
Just about anyone that loves coaching people, especially children, can use our program:
What you will get from our training programme
All of our packages include the following training:
Silver package extras are:
Gold package includes all that is in the silver package plus:
Whichever option you choose, you'll enjoy an easy-to-use online learning experience, the ability to track your progress, and engaging tutor support.
For those that have a business set up already and want to add some additional skills to their repertoire this is the package for you. We will teach you all there is to know about setting up and then taking rugby classes with pre-schoolers.
The bronze package also gives you access to our affiliate pricing schemes that we have negotiated with key suppliers of insurance, first aid training, booking systems and kit suppliers to ensure you get better prices for all the essentials you need to run preschool classes
No fluff. No filler. Just everything you need to start your own rugby coaching business and give preschool-aged children the skills they need to excel at sports. Don't want to have to think about logos, paperwork or marketing material? Hit the ground running with our full Rugger Rascals Instructor training course. Every module from the bronze introductory course plus form templates, additional business checklist and resources, guidance on how to utilise free social media, free listing on our Rugger Rascals coaching directory and use of Rugger Rascals Instructor logo to help you market your classes. For those starting out in this field for the first time this is the course we recommend.
Want to save time on lesson planning and have a full year of games and plans at your fingertips then this is the package for you! Every module from the course, all of the benefits of the silver package plus a year's free access to the fundamental movement skills database (usually £360 per annum). Our online curriculum breaks all of the games and lesson plans into age groups in an easy to follow format, showing progressions and how you can adapt games to suit different abilities. This really is the icing on the cake when it comes to running a preschool business for the first time and will stand you at the top of the preschool coaching mountain!
Face to face training weekend, September 26th and 27th.
Location: Surrey, UK
See what our coaches are saying
I took up coaching for Rugger rascals about 5 years ago, as a PT and fitness instructor I wanted to be more involved in encouraging children to enjoy sport as this is where the fundamental love begins. I really enjoy seeing the kids progress and grow as individuals and cannot recommend the programme enough to potential coaches.
I played rugby myself from 6 yrs old and I really wanted to take my son to some rugby classes. After attending Rugger Rascals classes for a couple of years with my eldest son I asked about becoming a coach and it all flowed from there. After my training I took over one of the sites that Rugger rascals runs in Cobham and have been there 4 years now, I love the classes and seeing the children progress and enjoy my weekends teaching.
I joined Rugger Rascals as I really enjoy working with children in sporting activities. I am currently working as a PE coach in a primary school and I am also studying to be a personal trainer. Rugger Rascals has provided a great environment for me to work in and offers me the opportunity to work with a good mix of age groups and abilities that I could not otherwise get the experience in. The coaches are great and I really enjoy taking the classes seeing the kids progress each week.
I played rugby for 25 years and thought that coaching would be a great next step for me. The standard of coaching at Rugger rascals has been very high but more importantly for me the sessions are fun for both the kids and the parents and you can see how much everyone loves the classes.